Backpackers will not be immune to Marrakech's magic. Even though the city is relatively expensive in comparison to the rest of the country, you will be able to have a great time on a small budget there. How this works, you will find out with the following tips on low-budget holidays in Marrakech.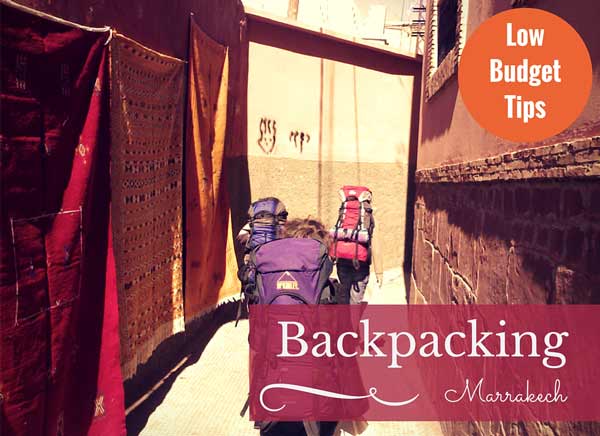 Marrakech can roughly be divided into three areas: the gardens, the ville nouvelle (new town) and the historic centre, the so-called medina. While the ville nouvelle is characterised by broad avenues lined with modern buildings with glass fronts, the atmosphere in the narrow, maze-like lanes around the central square Jamaa el Fna ("assembly of the dead") is much more oriental and traditional. So if you want to come close to the orient, this is your place to be!
Cheap Hotels for Backpackers
Most low-budget-accomodation can be found in the medina. Usually, it will be simple, small hotels in different conditions. The rooms in most budget hotels do not include private bathrooms — you will usually share the facilities with the other guests on the same floor. Showers may have to be paid extra. Many of those hotels are located in magnificent town houses or riads which are decorated in a much richer way than the outside may pretend. Often, you will find little paradises behind the red brickearth walls and almost all hotels have a roof terrace from which you can listen to the muezzins' polyphonic calls to prayer.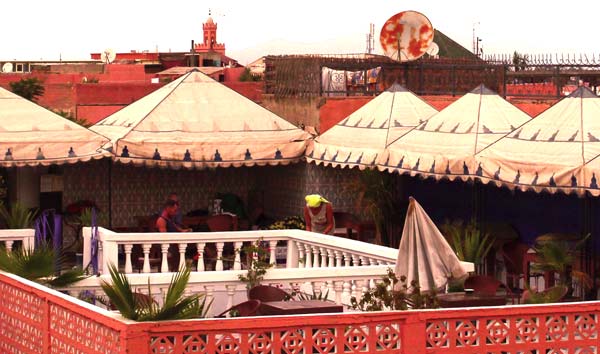 Roof terrace of Hotel "Essaouira" Read more