Traveling to an Islamic country and experiencing the magic of the Thousand and One Nights together – as a homosexual couple? This sounds more dangerous than it really is. Even though Marrakech's clubs and hotels do not openly use labels such as "gay" or "gay-friendly" for advertising, it is the new "Pink City", having overtaken the formerly international zone of Tanger.
To begin with: According to Moroccan law, homosexual acts are illegal and will be punished severely. Near Rabat, for example, two young Moroccans were sentenced to four months imprisonment each in 2013 because of homosexual contacts. Strongly influenced by religion and patriarchal structures, Moroccan society is characterized by traditional values, and is, thus, rather homophobic. Nevertheless, homosexuality is tolerated to the greatest possible extent, as far as it's lived out discreetly. In apparent contrast to this are the many men who are holding hands while walking through parks or the medina. They are not gay, but communicating with their friends in the traditional manner.

(Photo: Travelguide Marrakech)
In Morocco, there is little room for exchanging caresses in public. Hetero — as well as homo — or bisexual couples should be discreet and save living out their passions for the privacy of the riad. In spite of these repressive conditions, a gay scene has grown in Marrakech. Its most famous representative was fashion designer Yves Saint Laurent who chose to settle down in Marrakech. Together with his partner, he renovated the Jardin Majorelle, where he was buried later.
Clubs and night life for a gay audience
In the 1990s, the number of Europeans in Marrakech increased as the international jet set discovered the city. Soon, the word of a gay night life in the South-Moroccan imperial city spread.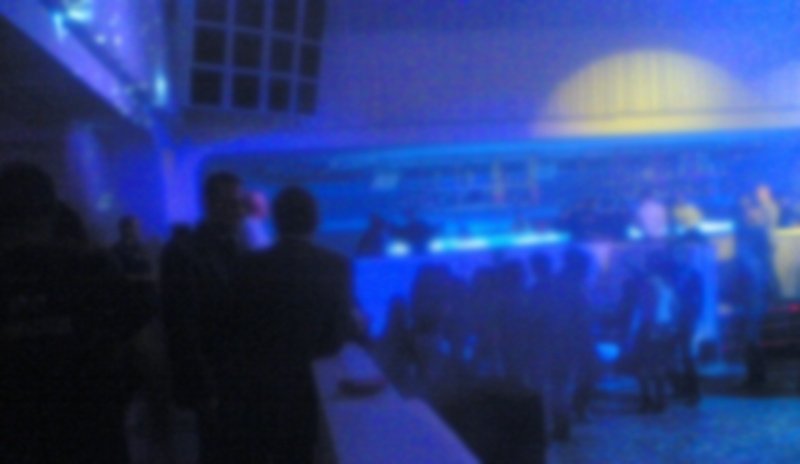 (Le Pacha, Photo: lebaroude)
The top address is, without a doubt, Le Diamant noir, which is rather gay than gay-friendly during the week. Apart from that, the gay party scene meets at the VIP-Club, in Le Pacha, Le Comptoir Darna, or in the other bars along the Avenue Mohammed V. in the district Gueliz. The natural cruising area of choice is the crowd that gathers every evening on the Jemaa el-Fnaa to take a stroll and grab a bite to eat.
Gay-friendly hosts: discreet riads and open hearts
Today, more than 1000 riads offer accommodations in the medina of Marrakech. They are the first choice for those seeking an authentic experience in style. Many of these classy town houses are in the possession of Europeans, and a lot of these once-neglected buildings have been refurbished in the traditional style by their new owners. Today, many riads are luxurious guest houses where European elegance meets Moroccan handicraft.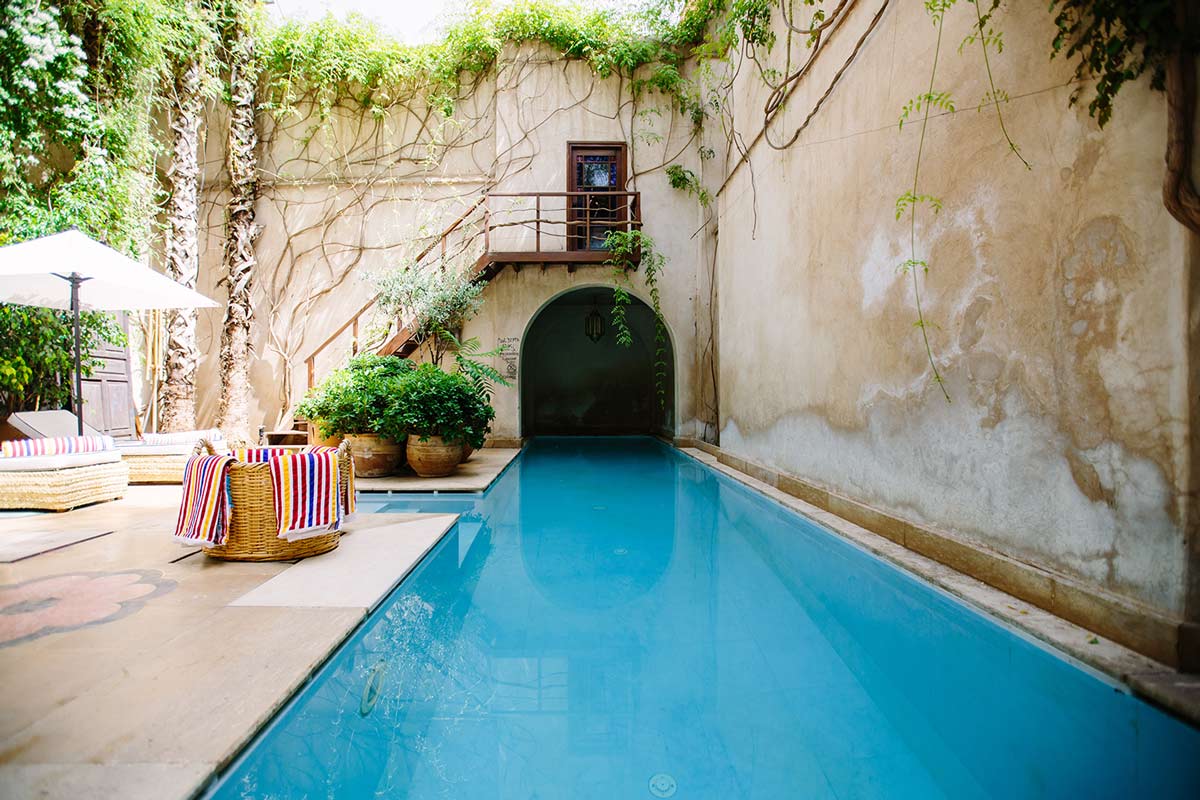 Riad El Fenn, Marrakech
The following riads are gay-friendly (incomplete list):
| Riad | Info | Price | Booking |
| --- | --- | --- | --- |
| | Impressive riad in the northern medina, well-located | €€ | |
| | In the northern medina | €€ | |
| | A great central location near the Heritage Museum | €€ | |
| | A lovely riad with a swimming pool in the northern medina. Easy to get to from the station | €€ | |
| | Somewhat remote, beautiful riad in the northern medina | €€ | |
| | A stunning boutique riad in the perfect location. It''s pretty hard to find anything much better' | €€€ | |
In a Nutshell: Marrakech for homosexuals
In Morocco, body contact, intimacy, and caresses take place not in the public sphere, but in private. Thus, homosexuals are not treated differently from heterosexuals. Some guest houses are labeled "gay-friendly" and are used to homosexual clients, so there are no irritations when, say, a double bed is requested. The gay night life can be best experienced in one of the clubs mentioned above, but it is advisable to keep a keen mind even there: It is not unlikely that the young man showering you with compliments is a prostitute, and the police are rather strict in their effort to contain prostitution, especially as it is gradually increasing in Morocco. If you get closer to one of the natives, remember to be discreet and keep the Moroccan law in mind! Apart from this, Marrakech is as good a holiday destination for gays and lesbians as it is for heterosexually orientated.