Marrakech is a perfect base for day trips beyond the suqs of the medina. Experience the various Moroccan landscapes in the lush and fertile Ourika-Valley, the Portuguese-style coastal town of Essaouira, the Toubkal National Park or at the Ouzoud Waterfalls — Morocco presents itself in many different shapes and breathtaking beauty.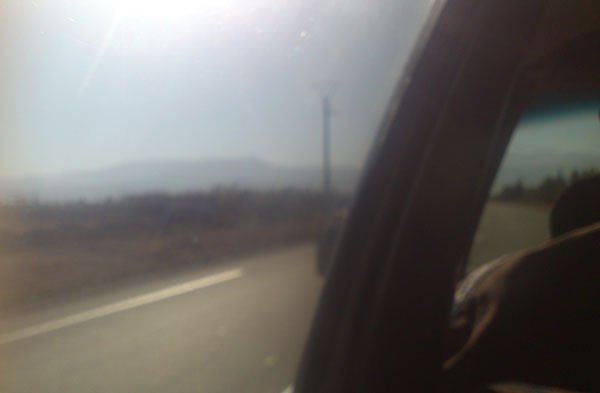 On the road (photo: Travelguide Marrakech)
Daytrips and longer excursions can be booked via the many travel agencies and tour operators that you'll find in Marrakech's medina. However, if you are not in need of supplies and an off-road vehicle or 4×4 to go to the Sahara, a lot of daytrips can be organised without renting a car by simply using public transport.
1. Ourika Valley
Not even an hour from Marrakech, you will find Ourika Valley. This fertile valley is supplied with water by a river fed by springs in the High Atlas. A popular day trip destination is the little village of Setti Fatma, the last settlement that can be reached by car on this side of the mountains. From here, you can start little hikes in the Atlas — the short walk to the waterfalls of Setti Fatma is a classic.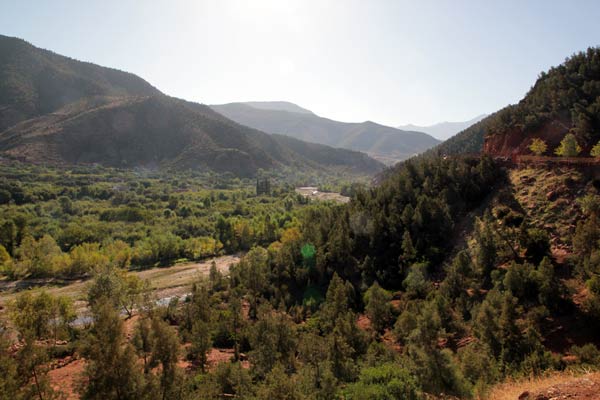 The Ourika Valley (photo: Travelguide Marrakech)