The Marrakech Museum for Photography and Visual Arts announces a new exhibition. From January 30th you can see works of Mourir Fatmi at Badi Palace.
Darkening Process, by contemporary artist Mounir Fatmi is based upon the idea of the Other; towards literature, Art History, figures and scientific experiments. The first project The Journey into Shame includes the bodies of work The Darkening Process and As a Black Man honoring John Howard Griffin, the white American writer and journalist, born in 1920, known for his fight against racial discrimination and best known for his book Black like Me. In 1959, he moved to the southern United States to undergo medical treatment combined with ultraviolet rays in order to blacken his skin — effectively transforming him into a "black" man. Griffin has gone through the ultimate experience of the Other to change his own skin to understand the life of a whole community.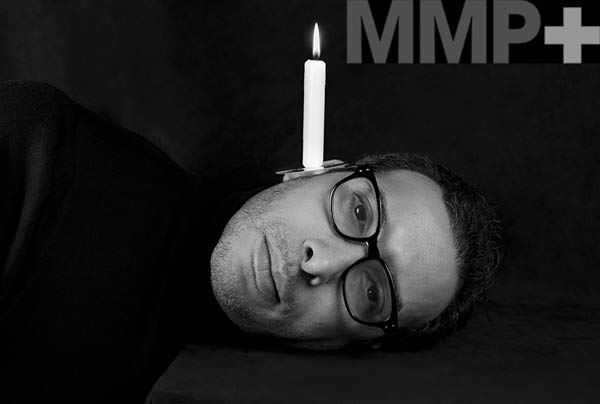 Mounir Fatmi & Goodman Gallery, Johannesburg
The second project is The Blinding Light. For this project, Mounir Fatmi is inspired by the painting by Fra Angelico, The Healing of Deacon Justinian, which depicts Saint Damian and Saint Cosme, two brothers of Arab origins grafting a leg from an Ethopian man to Deacon Justinian. Fatmi overlays and manipulates the painting with photographs taken from an actual surgery room. He poses a question about science and religion; the uniqueness of identity, and the basic medical nature of the graft as altering identity. The project Who is Joseph Anton? features British author Salman Rushdie, who used the pseudonym Joseph Anton, inspired by the two first names of his favorite writers — Joseph Conrad and Anton Chekhov — to continue to live and write. This is the starting point of a series which researches the hidden identity, the construction of the face, the alter-identity, and in this case, the identity of the fugitive — a concept broadly integrated into every day identities of the fugitive: from war, oppression, political, social and personal conflict.
Finally, the show includes Border Sickness and The Beautiful Language, two bodies of work respectively based on a performance by the artist himself, and on the movie The wild Child, by the french filmmaker François Truffaut. Both researches highlight the thin bordeline between 'being born' and 'being', the early anthropological ideas of the otherness that came with colonization, and the role of language in conveying identity as a label. Darkening Process is manifested in a series of photographic and video works, a sound installation and archives documents.
The Marrakech Museum for Photography and Visual Arts is located in the Badi Palace. The exhibition will run from January 30. to May 30. 2016, concurrently with the Marrakech Biennial 6.