Amal Women's Training Center is a social showcase and a brilliant restaurant at the same time. Run by a on-profit organization, education and training of underprivileged women is promoted here. On-site restaurant Amal is an insider tip of Marrakesh's European expats for not only having a great meal for little money but also for attending cooking classes.
Social Project: Promoting and Training disadvantaged women
The Amal Women's Training Center in Marrakesh's new town was founded in 2012 by Nora Fitzgerald. Born American, she grew up in Morocco and is acquainted with the living conditions of Moroccan women who, due to divorce, loss of their husbands, forced marriages or being single mums, are confronted with a lot of difficulties. The centre has 15 employees and 12 volunteers who support women entering the restaurant business. On the trainees' schedule there is, for example, Morrocan and international cuisine, service, French language courses focussing on tourism and practical training in riads and restaurants.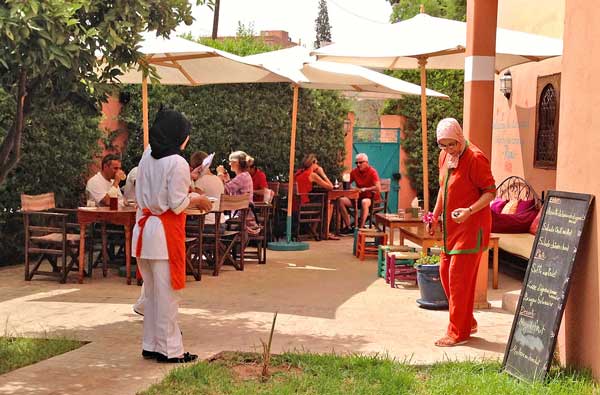 (Foto: Rystheguy via Wikimedia, CC BY-SA 2.0)
Amal: Restaurant with surprises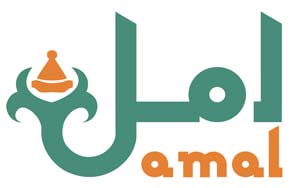 Amal's Moroccan Restaurant is a real insider tip and some euphoric recommendations on TripAdvisor promise quite a lot. The restaurant opens daily for lunchtime, from 12 a.m. to 4 p.m. and offers a menu which is quite different from most restaurants of the same price range. Read more