After having sat in a plane for hours and having passed passport desk and visa control you will find yourself in the entrance hall of spacious Menara Airport. If you have booked an organised trip or planned otherwise in advance, you will enjoy being welcomed and picked up directly at the airport – if you haven't, you have to see to find your way to your destination in the city centre of Marrakech.
If you do not yet carry Moroccan Dirham with you, you should get at least a small amount of money directly at the airport — either at one of the official exchange offices or at one of the four ATMs inside the terminal building. As these do not always work reliably, it is definitely advisable to have some cash ready to change money.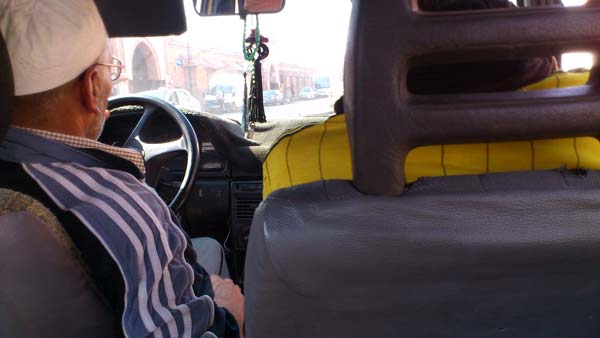 (Photo: travelguide-marrakech)
How to get from the Airport into Town: Grand Taxi, Petit Taxi or private airport transfer?
Menara Airport is located about 4,6 miles outside of Marrakech's city centre. Read more